Mid-Atlantic
Mid-Atlantic Division Mission Statement
Our Mission is to support the professional advancement of metal building contractors and erectors and the industry within the Mid-Atlantic region by developing and providing educational programs & scholarship opportunities, recognizing excellence, emphasizing safety and good business practices, offering networking opportunities, and implementing strategies to retain and grow membership.  In carrying out our mission we seek to further the goals and mission of the MBCEA, nationally.
BOARD MEMBERS  I  MAD 2022 TRAINING SCHEDULE   I   MAD SCHOLARSHIP PROGRAM
16TH ANNUAL MAD GOLF OUTING   I   6TH ANNUAL MAD CLAY SHOOT   I   SPONSORS
---
PRESIDENT'S WELCOME LETTER
Welcome to the Mid-Atlantic Chapter of the Metal Building Contractors & Erectors Association.  We are excited to have your company as part of this fantastic organization and are optimistic that you will find this organization to be a valuable tool for your business.
The Mid-Atlantic Chapter started under the umbrella of the national MBCEA in 2006 and has continued to grow since.  A Board that started with 6 members has grown to 13.  After starting with a $500 donation from the MBCEA of New England, our chapter now rests on a significant financial foundation that permits it to offer much of its training at a significantly reduced rate.  Our members are proud of what has been accomplished; and they should be proud.
Like the national MBCEA, the Mid-Atlantic Chapter sets training, education, and awareness as its top priorities.  Each year, concrete steps are taken by the Chapter to make sure its members and their employees are providing the highest quality work in the business and working safer than anyone.  Towards that end, our chapter has provided a vast array of subsidized training for its members. 
Some of our past offerings have included:
OSHA 30 Hour Certification
Rigging
Crane Signaling
Team Building
Blueprint Reading
Insulation Installation Training
Fall Protection
MBCEA Erector Certification
Tele-Handler and Man Lift Certification
First Aid/CPR
Our educational efforts don't stop there either.  The chapter initiated a scholarship program in 2014 to offer educational opportunities to both those working in the industry and those who would like to do so.  Significant efforts have been undertaken, with the help of the Metal Buildings Institute, to promote metal buildings to the design community through the development of AIA CES programs. In addition, our chapter, through the sound leadership of one of its founding members and past presidents, Gary Smith, has also developed the only federally recognized apprenticeship program for Pre-Engineered Building Assemblers in the entire country.
In addition, we provide opportunities for members to network and develop relationships in the industry.  By hosting our annual golf outing, holiday socials, and various other events, we are able to provide members an opportunity to meet with other members, develop business opportunities, and have some fun too.
Above all else, our chapter is strong and vibrant because of the people involved.  I often "sell" this organization by telling people that the strength of the Mid-Atlantic MBCEA – and the national organization – is its people.  They are not just good at what they do.  They are good people.  Because relationships with good people are what makes each of us better and helps our businesses flourish, this organization provides wonderful opportunities.
I strongly encourage you to get involved in our association.  Those who choose to do so get the most benefit out of their membership.  Our chapter is always looking for new ideas and energy from people willing to contribute, so get involved.  I have attached a list of the Executive Committee and the Board of Directors.  Feel free to call any one of them to inquire about opportunities to become active.  I have also enclosed a gift certificate for training, a copy of our chapter's bylaws, and some other information you might find useful.  More information can be obtained from our website www.mbcea.org/chapters/midatlantic/, so be sure to check back there often.
Thank you again for choosing to join the Mid Atlantic Chapter of the Metal Building Contractors & Erectors Association.  I look forward to seeing you at an upcoming meeting.
Sincerely,
Josh Quinter, Offit Kurman/ President, MBCEA Mid-Atlantic Chapter
"Please contact me to learn more about our association and/or to be added to our email distribution list for upcoming training events."
---
BOARD MEMBERS
Josh Quinter, President
Offit Kurman
215-872-1968

Sarah Toth, Vice President
Butler Mfg.
610-709-7569

David Leinbach, Treasurer
The Kaiser Martin Group
610-587-7563

Sasha Demyan, Secretary
MBCEA
484-239-3337

Joe Allen, Director
Thomas Phoenix Intl.
856-669-7337

Dylan Seyler, Director
S & S Structures
570-294-2653

Kate Pettit, Director
Offit Kurman
484-531-1706

Tom Olver, Director
Therm-All
315-382-6650

Bruce McCardle, Director
Nucor Building Systems
845-346-6077

Scott Nathan, Director
Silvercote
984-218-0840

Mark Galbraith, Director
Galbraith/Pre-Design
717-226-5203
---
MAD 2022 TRAINING SCHEDULE
2022 Schedule of Events Mid Atlantic Division of the MBCEA
January 2022
12 Board Meeting – Teleconference, 8:30 am
14 Full Day OSHA Training - 7 am, Temple, PA
February 2022
9 Board Meeting – Teleconference, 8:30 am
25 First Aid/CPR - Allentown, PA
March 2022
9 Board Meeting – Teleconference, 8:30 am
11 Project Estimating, Strategies and Tips 
April 2022
13 Board Meeting – Teleconference, 8:30 am
TBD Contract Drafting and Negotiation
27-29 MBCEA 534d Annual Conference - Tucson, AZ
May 2022
11 Board Meeting – Teleconference, 8:30 am
20 Basic Leadership Training Course, Temple, PA        
 June 2022
8 Board Meeting – Teleconference, 8:30 am
10 Annual Golf Tournament - Golden Oaks, Fleetwood, PA
29 How to Better Market Your Company
July 2022
13 Board Meeting - Teleconference, 8:30 am
20 AC478 - What Is It and How Does One Become Certified
August 2022
10 Board Meeting – Teleconference, 8:30 am
18 Avoiding Common Mistakes in Metal Building Assembly
September 2022
14 Board Meeting – Teleconference, 8:30 am
TBD OSHA Requirements
October 2021
12 Board Meeting – Teleconference, 8:30 am
TBD Panel Dicussion on the Sate of the Metal Building Industry

November 2022
9 Board Meeting – Teleconference, 8:30 am
11 7th Annual Clay Shoot - LV Sporting Clays, Coplay PA
TBD How to Find, Hire and Keep Good Employees
December 2022
14 Board Meeting – Teleconference, 8:30 am
TBD Holiday Social 
TBD OSHA 10/30
MAD SCHOLARSHIP PROGRAM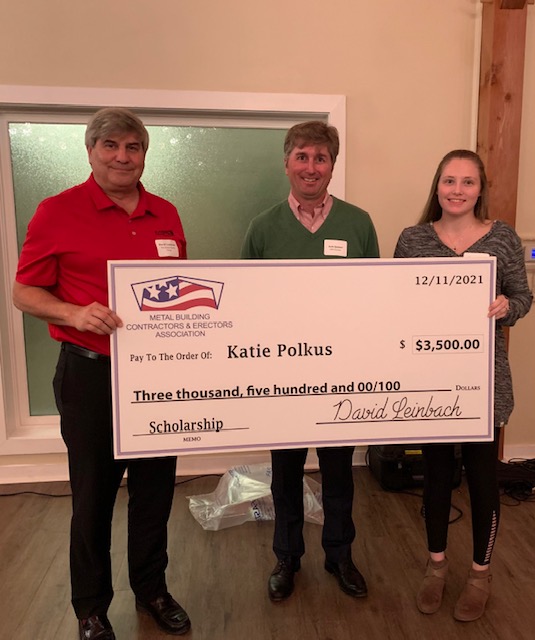 Special congratulations to our $3,500 scholarship recipient, Katie Polkus of The Kaiser Martin Group who is pursuing her Bachelors Degree in Architecture and Sustainable Design at the Pennsylvania College of Technology.
The award was given out at the Mid-Atlantic Chapter Holiday Social in December 2021. The 2022 Scholarship Program will open up in the fall of 2022. Stay tuned!
The program emphasizes supporting those in the metal building and/or construction industry, but is also open to member and member employees for students presently attending college and college-bound high school students. These scholarships are a great way for MBCEA to help members provide opportunities for personal and professional development.
16TH ANNUAL MAD GOLF OUTING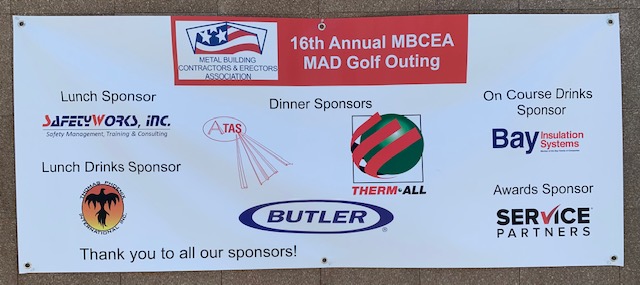 On behalf of the MBCEA Board of Directors, I wanted to say thank you to all those who attended our 16th Annual golf outing at Golden Oaks. A great time was had by all. Check out the pictures from the day!
Thanks to all of our sponsors without whom the event would not have been able to move ahead. Dinner Sponsors ATAS Intl., Butler Mfg and Therm-All; Lunch Sponsor SafetyWorks, Inc.; Lunch Drinks Sponsor Thomas Phoenix Intl.; On Course Drinks Sponsor Bay Insulation Systems; Putting Contest Sponsors PDL Building Products and Bailey & Associates; and Awards Sponsor Service Partners.  Hole Sponsors: Aegis Building Systems, All Weather Insulated Panels, Bay Insulation, Hance Construction, Kessel Construction, Kirby Building Systems, Lehigh Valley Building Systems, Markel Sales, S&S Structures, Tamora Building Systems and Tell Doors!  In addition, a special word of thanks is deserved for Sarah Toth for running the "game day" operations.  
Thanks again to all who attended.   
Josh Quinter, MAD President
---
6TH ANNUAL MAD CLAY SHOOT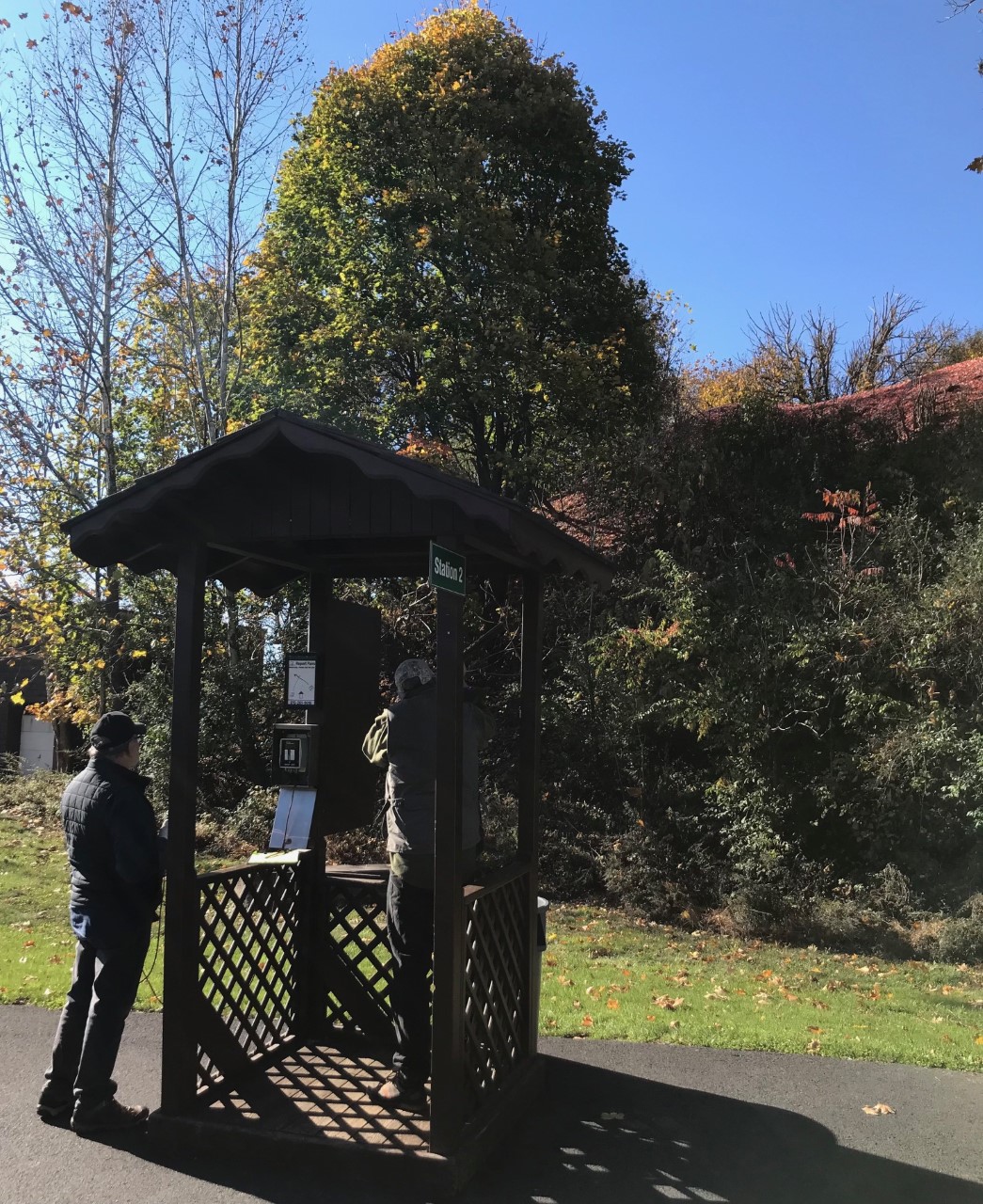 We would like to thank ATAS International, Butler Mfg., Tell Manufacturing, and Therm-All for sponsoring our 6th Annual MAD Clay Shoot on November 6. It was a beautiful morning with about 40 participants who enjoyed the tournament and are ready to join us again next year! 
Congratulations to the winners: Third place went to Kaiser-Martin's hosted squad made up of David Leinbach, Daniel Leinbach, Dan Redcay and Jim Weiler. Second place winners were RC Antal, ATAS, Zach Latchford and Rich Saunders, Galbraith Pre-Design. First place went to Therm-All's hosted squad of Tom Olver and Jim Place, Tom Carney, VP, and Don Nelson, Tell Manufacturing. There was a three-way tie for Top Shooter so we had to go with the competitor with the longest run which was Tom Olver, Therm-All. (He may or may not be a regular at Lehigh Valley Sporting Clays! ;)) Honorable mentions go to Dan Redcay and RC Antal for that top score of 87. We appreciate Blaine Mulhare, of Hance Construction's squad, who humbly accepted the Elmer Fudd award for lowest score.
We also appreciate our station sponsors: Galbraith/Pre-Design, Inc., Hance Construction, and Thomas Phoenix Intl. Great fun was had by all!
Save the date for the 7th Annual MAD Clay Shoot to take place on November 11, 2022!
SPONSORS
Thank you to our 2021 Sponsors and those who have been sponsoring our 2022 Events to date! There's still time to pledge sponsorship of our Clay Shoot and Holiday Social for 2022!
2022 Sponsors
Silver Level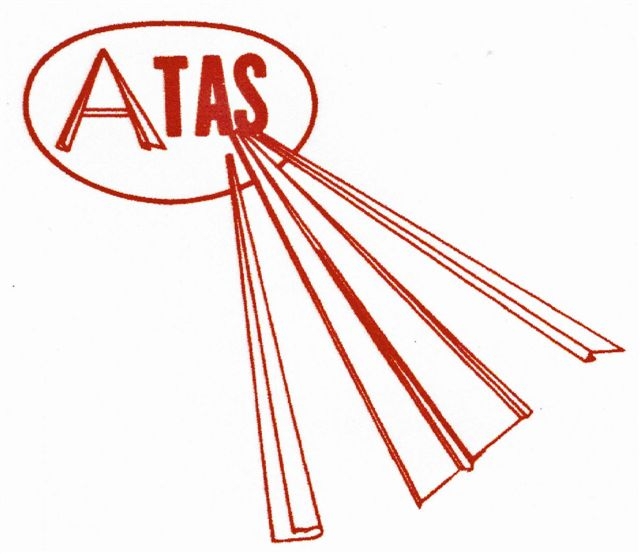 Bronze Level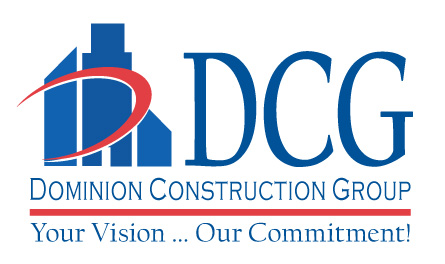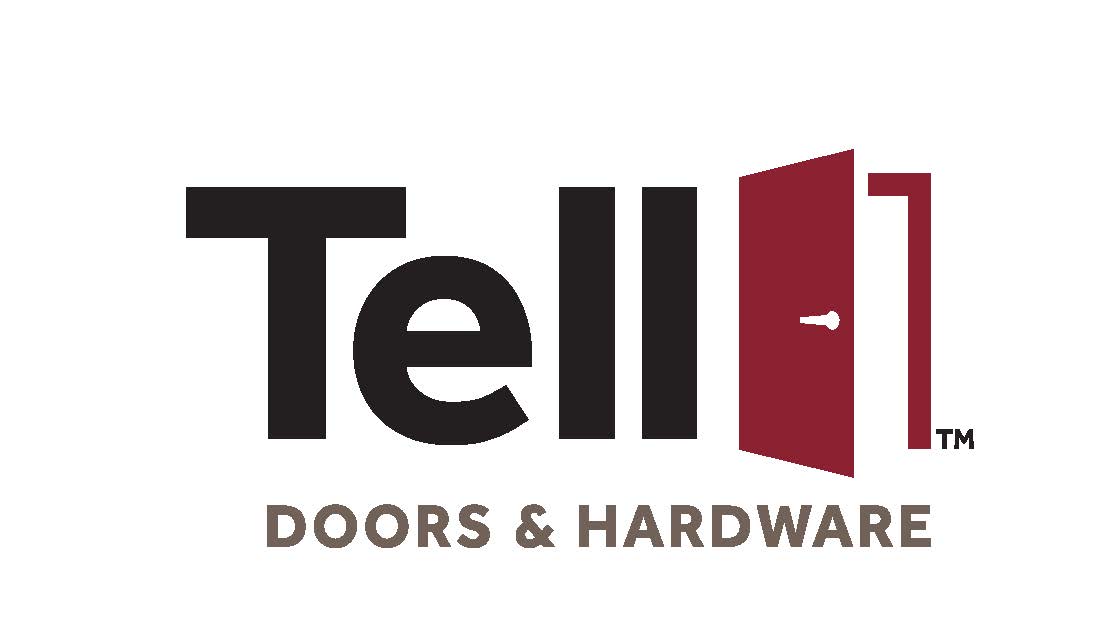 2021 Sponsors
Gold Level
Silver Level
Bronze Level