Metal Building Careers
Opportunities for entry level workers direct from high school or vocational school often at higher salaries than many college grads!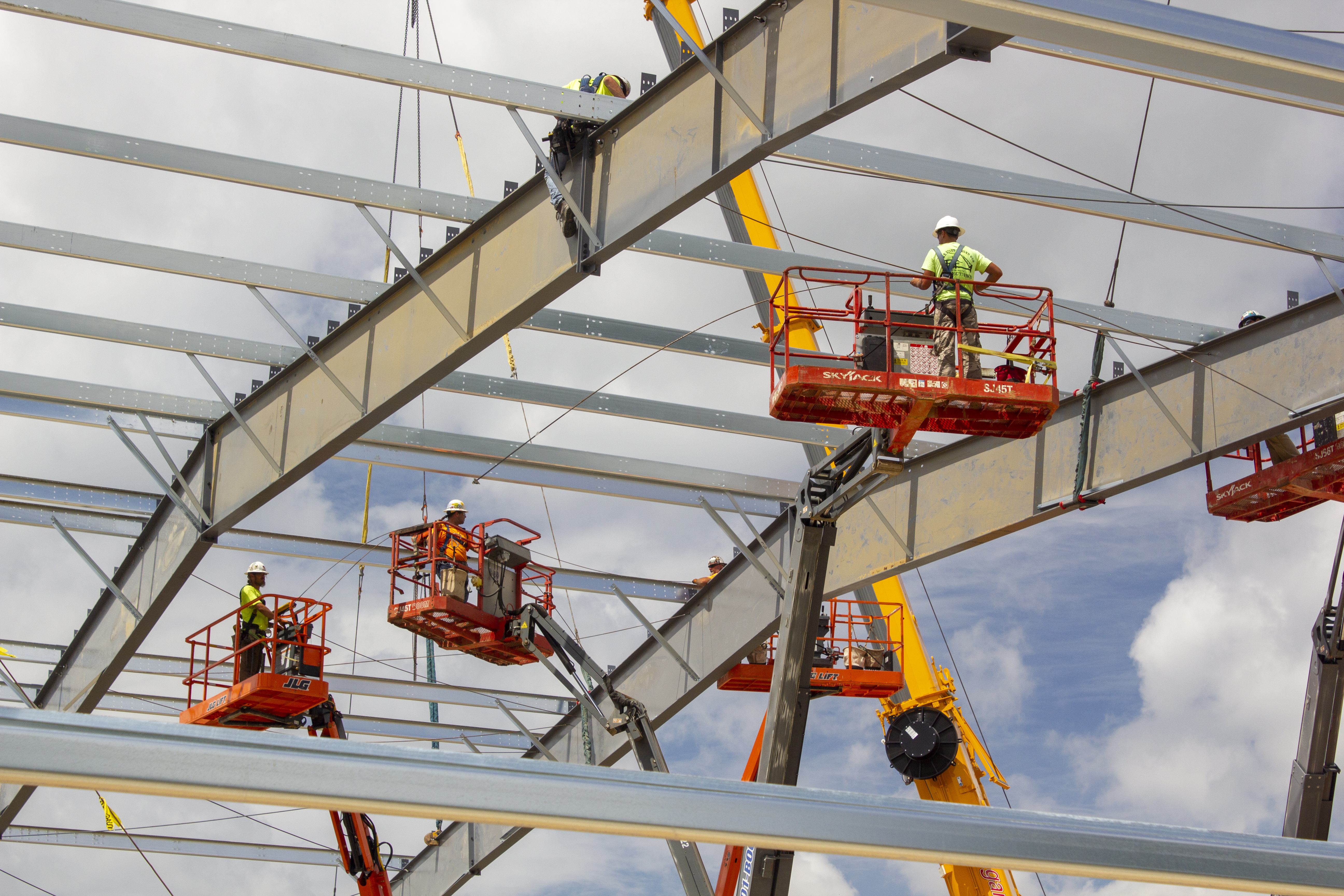 Ready to work? Looking for a challenge and opportunity for growth? Want to learn on the job, have access to paid training, good pay and be part of a team? Start with our Crew Sourcing/Employment section. Then check out our Member Directory to find a Contractor, Erector, Manufacturer or Supplier in your area and contact them directly. We are always on the look-out for talent!
Looking for introductory training on each phase of metal building erection? Visit the Metal Buildings Institute to purchase online access to the Quality and Craftsmanship 101 11-module series.
If you are considering a career in construction and specifically Metal Building Assembly but want to first take a few classes at your local community college or technical school, please consider any of the subjects listed below. Many schools are connected with area employers and/or offer pathway programs.
OSHA 10
Safety for Industry or Emergency First Aid
Mechanical Drafting
Blueprint Reading
Pre-engineering
Job Costing
Welding, Burning and Hotwork
Trade Math
Just exploring? Keep scrolling for tons of resources and information!
MBCEA Resources
Full Metal Building Construction Careers Video
Are you hosting or participating in your local career day? We encourage you to show our Metal Building Construction Careers Video! Log into the Members Area and click on "Career Day Resources" for access to more!
MBMA Resources
Metal Building Manufacturers Association(MBMA) - Intro to the Industry Video
Metal Building Manufacturers Association(MBMA) - How it's Built Video
BYF.org Resources
Educators, are you looking to help students explore careers in construction?
Explore Construction Careers and Find your Match!
What Specialties are in High Demand in your Area?
NRCA, MRC, NAHB Resources
Learn More about Careers in Roofing
Interested in a Career in Manufacturing and how to obtain it?
See how NAHB can help with a career in home building.
Didn't find what you were looking for? Contact us and we'll see how we can help!
"I just wanted to pass along that one of the students in your session shared with his mother that you gave him direction and inspiration and because of you he is looking at different options and career choices. How cool!" - High School Counselor in NJ after Art Hance, President of MBCEA and Hance Construction presented at their Career Day